Le territoire dans les sciences sociales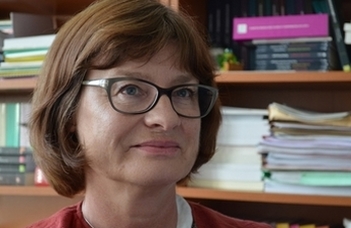 18. November 2020. 16:00
online
18. November 2020.16:00 -
online
---
Professor Marie-Vic Ozouf-Marignier's lecture on receiving her honorary doctor degree.
Since the 1990s, territory has become an important concept in the social sciences. It has accompanied several historiographic currents: studies of the nation, borders, identities, etc. However, today, some observers emphasize the "end of territories" and the rise of networks. From a social science history perspective, this conference will examine the heuristic value of the notion of territory, as well as its limits.
Professor Marie-Vic Ozouf-Marignier, geographer-historian, is a professor at the École des Hautes Études en Sciences Sociales (EHESS) in Paris. Her primary focus is on the one hand the different forms of territorial identity, and the history of their evolution between the 18th and the 20th century. On the other hand, her other major field of research consists of the politics of French and European regional development, questions of the political division of space, and the problem of regionalism. She works on the different mental representations of space and the history of cartographical representations. Furthermore, she is conducting prominent research in the field of the history of geography.
For more than two decades, she has played a vital role in establishing and maintaining fruitful relations between the Faculty of Arts of ELTE and the EHESS. She is generously contributing to educational and academic cooperation, and to the talent management and education of Hungarian students, doctoral students and young researchers.