International Alumni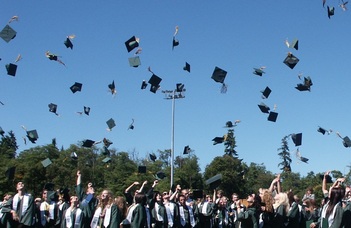 HU
The ELTE International Alumni Chapter is an alumni association of all international students graduated at ELTE and those who had student status at least during one semester at ELTE but graduated at other university.
We hope that after returning home, you will maintain contact with your Alma Mater, friends and professional colleagues from Hungary. With us you can maintain your worldwide friendships and reach further learning opportunities.
Become a member of our International Alumni chapter and be part of a valuable international community. Join us and stay in touch!
The aims of the International Alumni Chapter are:
to build a social and professional global alumni network

to reconnect with fellow alumni and alma mater

to keep former and current students connected to ELTE and to each other – lifelong connection

to establish regional volunteer-led groups based on different countries
Who can be a member of the ELTE International Alumni Chapter?
If you graduated at any of the faculties of the Eötvös Loránd University, you can be a member. Join us!

If you graduated at an other university but you had student status at ELTE at least during one semester through the international student mobility, you can be a member. Join us!