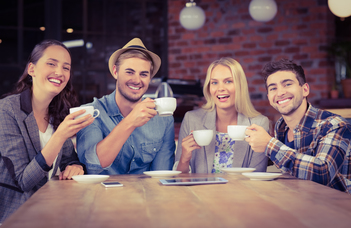 Currently, we are building our international alumni network worldwide and we are planning to establish local International Alumni Groups within the ELTE International Alumni Chapter.
Aims of the ELTE Local International Alumni Groups
Build network between ELTE and local alumni

Encouraging intellectual, emotional and professional ties between members and ELTE

Organise events for alumni in the region

Promote ELTE in the region

Find supporters for ELTE
Local International Alumni Groups regularly organize social events in the region and maintain regular communication with the International Office, Rector's Cabinet ELTE. We strongly encourage you to join the International Alumni Group of your region, which is an easy way to keep in touch with fellow ELTE international alumni and also with the university.
Why to participate in an ELTE Local International Alumni Group?
Professional and social networking

Lifelong learning and lifelong relationship with ELTE

Continuing professional development
Call for International Alumni Group Leaders
Each ELTE International Alumni Group is led by a volunteer ELTE international alumnus. We are looking for enthusiastic ELTE alumni who would like to be leaders of their local Alumni Groups. Check out the Call for ELTE International Alumni Group Leaders, then fill in the Interest Form.
Would you like to lead the ELTE Alumni Group of your country/region?
Fill in the Interest Form.