Arrival in Budapest
Arrival in Budapest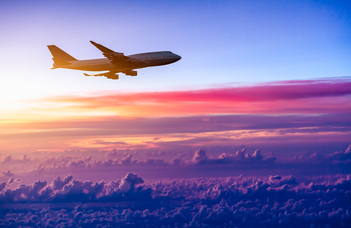 Budapest is located in the heart of Europe and it is really easy to reach not only the neighbouring countries but also many other destinations abroad.
Airport
There is one international airport in Budapest, called Budapest Ferenc Liszt International Airport (former name: Ferihegy), which is the main international airport of the country. Budapest Airport (1185 Budapest, BUD Nemzetközi Repülőtér) is ten miles south-east of the city centre. To find specific connections, please check the websites of the main international flight companies.
HOW TO REACH THE CITY CENTER FROM BUDAPEST INTERNATIONAL AIRPORT?
Public Transportation
Bus 100E (for the timetable please click here)
Bus 100E takes passengers to Deák tér from the Airport and back.
The first bus leaves from the airport each morning at 05:00, and the last one at 0:30. It leaves from Deák tér every thirty minutes from 04:00 to 23:30. Bus 100E stops at the BKK bus stop at the airport between the two terminals on the arrival level.
Passengers may get off the bus going to Deák tér at Kálvin tér and at Astoria stations.
Please click here for figures illustrate the described travel options: https://bkk.hu/apps/docs/terkep/repter.pdf
PLEASE NOTE! A special ticket must be purchased for bus 100E for HUF 900 – other tickets or season tickets are not valid for this service. You can buy this ticket in the ticket vending machine at the Airport, or at the bus driver on the bus (please keep in mind, the bus driver only takes HUF in cash, no debit card, or other currency, but you can use your debit card while paying at one of the vending machines).
Bus 200E (for the timetable please click here)
Bus 200E takes passengers to Kőbánya-Kispest metro (M3) terminal from the Airport and back.
The bus operates between 4:00 a.m. to 11:00 p.m.
From the Kőbánya-Kispest metro terminal, passengers can take the M3 (for the timetable please click here metro towards Újpest Központ to reach the city centre. It is possible to change to metro lines M1 (for the timetable please click here and M2 (for the timetable please click here ) at the Deák Ferenc tér stop in the inner city.
Tickets for public transportation (such as bus 200E) priced 350 HUF are available at the airport from BKK at its customer service points, from the post office, the newsagents (Relay) and from ticket machines at the bus stop. It is also possible to purchase a ticket from the bus driver for 450 HUF. The post office is located on the mezzanine level of Terminal 2A, where 24 and 72-hour, weekly and monthly travel passes for Budapest public transport are also available. Newsagents only sell single tickets, 10-piece ticket booklets and short section tickets.
BKK-FUTÁR APPLICATION (You may download the app here from Google Play, from here for Apple or from here for Windows)
Download the application for planning your journey in Budapest using BKK's public transport services.
All operating buses, trams and trolleybuses are displayed on the map.
On nearby departures screen the app collects departing routes from stops in the area, which will start in the near future.
By clicking on a stop on the map, real-time upcoming departure times and the full timetable for that stop is shown.
You can mark a place or a stop as favourite to be able to access it more quickly.
(Search is also available for barrier-free access for customers with reduced mobility.)
Airport Shuttle

The official airport shuttle service provider of Budapest Airport is miniBUD. For reservation and further information, check the official website or call +36-1-550-0000.

Taxi

The official taxi service provider of Budapest Airport is Főtaxi. To order a taxi from this company, call +36-1-222-2222. You can also order online, or download their app from the Apple Store or Google Play. All other officially accredited Budapest taxi companies provide transfer to and from the airport, if requested. To avoid unpleasant surprises, keep your eyes out for officially accredited cars (the yellow ones with the official fares and ID number displayed on the exterior).

From 1 September 2013 a new Taxi Decree was introduced in Hungary regulating the price of the taxis at a fixed tariff of 280 HUF/Km (0.95 EUR/Km) in addition to the one-off basic fee of 450 HUF (1.50 EUR) and waiting fee. A ride to the city center should typically cost around 7000 HUF (23 EUR) depending on traffic conditions.

Car

You can find many rental companies in the arrival hall at the Budapest Liszt Ferenc International Airport. You can also book a rental online here.
Railways
Hungarian State Railways (Magyar Államvasutak or MÁV) is the national railway company in Hungary. More than fifty trains a day provide direct links between Budapest and 25 other capital cities in Europe.
Budapest has three main railway stations:
Each railway station is linked to the Budapest underground system (Metro). The Southern and Eastern Railway Stations are situated at stops along metro line M2 (Red Line) and the Western Railway Station is situated on metro line M3 (Blue Line).
More Information about international train services is available on the official website of the Hungarian Railway Systems (MÁV).
International and domestic coach service
VOLÁNBUSZ operates most of the international and domestic coaches from Budapest, and also the regional lines and the ones traversing the agglomeration. During the day there are coaches in every hour or more often in the direction of Eger, Salgótarján, Gyöngyös, Jászberény, Kecskemét, Székesfehérvár, Veszprém, Tatabánya and many lines go to the Mátra, the great plain, lake Balaton or other destinations.
The main International Coach Station is situated in Népliget, on metro line M3 (1091 Budapest, Üllői út 131.). To find specific connections, please check the websites of the main international coach companies (e.g: EUROLINES, Flixbus or Student Agency).
Country
City
Distance kilometres/miles

Austria

Graz

352km/ 219mi

Vienna

243km/ 150mi

Bosnia and Herzegovina

Sarajevo

559km/ 347mi

Croatia

Zagreb

346km/ 215mi

Czech Republic

Prague

525km/ 327mi

Germany

Berlin

874km/ 543mi

Munich

654km/ 407mi

Italy

Bologna

845km/ 525mi

Venice

705km/ 438mi

Poland

Krakow

392km/ 244mi

Warsaw

874km/ 543mi

Romania

Bucharest

832km/ 517mi

Serbia

Belgrade

377km/ 234mi

Slovakia

Bratislava

200km/ 125mi

Slovenia

Ljubljana

463km/ 288mi

Switzerland

Zurich

993km/ 617mi

Ukraine

Kiev

1134km/ 705mi
Passenger shipping on the Danube
Hydrofoil services operate during the summer months (from April to October) linking the heart of Budapest with Vienna and Bratislava. International ports on the Danube in Budapest are between Lánchíd (Chain Bridge) and Szabadság híd (Liberty Bridge).
Driving
All motorways and most of the main roads radiate from the capital city of Budapest. Windscreen stickers are available either at the border or at larger petrol stations. Please display the stickers before joining the motorways.
Road signs conform to continental standards. The wearing of seatbelts is compulsory both in the front and back seats, no mobile phones are allowed whilst vehicles are in motion. The alcohol limit is zero.
Speed limits are 50 km/hour (31 mph) in built-up areas and 90 km/hour (56 mph) elsewhere, except on dual carriageways (110 km/hour, 68 mph) and motorways (130 km/hour, 80 mph).
24-hour roadside assistance is available from Magyar Autóklub Tel.: +36-1-345-1800, and emergency roadside help can also be called for by dialing 188.
You can check the real-time traffic information and contsruction works on the motorways here.