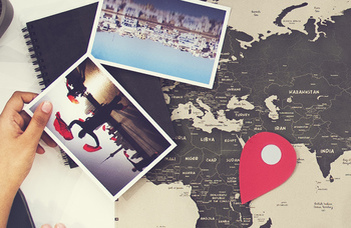 *CORONAVIRUS (COVID-19) INFORMATION 2020*
Dear Students and Partners,
We kindly inform you that Eötvös Loránd University (ELTE) is accepting students for incoming mobility for the 2020/21 Academic Year. The minimum period of physical mobility however must be at least 3 months for studies and 2 months for traineeships. We can not accept students for shorter periods of physical mobility.

The majority of courses will require physical attendance. It is also possible to request an exemption and pursue distance learning. Such permissions will only be granted due closed borders and similar COVID-19 related travel restrictions, or due to health conditions that put one at high risk. The permission is valid until the hindering conditions are still in effect (e.g. until it is possible to arrive in Hungary), but no later than until the end of the pandemic situation. To indicate your request for distance learning, please submit the form called "Request for participation in distance education" in the Neptun Education System. Should you have any questions regarding the form and its submission, contact your faculty coordinator.

For details specific to your mobility programme please consult the submenu of the programmes on the top of this page. If you are a participant of the Erasmus+ International Credit Mobility Programme, please visit the following website: Coronavirus (COVID-19) Information
For up-to date information on entering Hungary during the pandemic please see Visa/Residence Permit.
For practical information regarding life at the University see Practical Matters.
If you need information specific to your faculty or study programme contact the faculty's international office.
Greetings to all prospective mobility students,
Department of Erasmus+ and International Programmes
(29.07.2020)
---
If you are a student at another university and you are interested in studying as an exchange student at ELTE, these pages are for you. We have collected the most frequent study abroad scholarships and other opportunities that international students choose when they come to ELTE as exchange students for one or two semesters.