Public transport
Public Transport in Budapest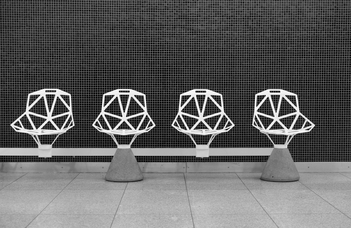 Budapest has an efficient, diverse and low-cost network of public transport, including bus, metro, trolley bus, tram, suburban railway lines (called HÉV lines), and boat services. By using any kinds of transportation, you can reach your destination fast and convenient in the city.
The Centre for Budapest Transport (Budapesti Közlekedési Központ, BKK) is responsible for the main transport services in Budapest (including bus, tram, metro, suburban, and trolleybus) in an integrated system.
Tickets Information
If you would like to travel by public transport, please always keep in mind that you need to have a valid ticket or season ticket with you. Tickets are available all around the city at metro stations, tram stations, or street kiosks. You can use the same type of ticket for all forms of public transport but you need to validate a new ticket for each journey. Additionally, single tickets are available from the driver on board the bus with an extra charge of fee.
Ticket types and prices (2019):
Single ticket: HUF 350
Single ticket bought on the spot: HUF 450
Block of 10 ticket: HUF 3 000
Airport shuttle bus single ticket (100E): HUF 900
Transfer ticket: HUF 530
Short section metro ticket for up to 3 stops: HUF 300
Single ticket for public transport boat: HUF 750
Metropolitan area ticket: HUF 250
Monthly Budapest-pass for students: HUF 3 450
Quarterly Budapest-pass for students: HUF 10 350
If you regularly use public transport, we recommend you to buy a monthly or yearly pass. Students with a valid student card are eligible to reduced rates.
Note! Those who are travelling without valid ticket or pass can be fined by the inspectors. Ticket inspectors might appear suddenly on the board. The obligated fines are: HUF 8,000 HUF on the spot; HUF 16,000 afterwards by postal cheque. At underground stations, you can only enter upon presenting your ticket or pass.
Buses
Budapest has more than 200 bus routes covering most inner city and suburban areas. Some routes offer an express service, indicated with an "E" following the bus number. On the main routes, services are available even during the night hours.
Metro
Currently, there are four metro lines in Budapest:
M1 or the Yellow Line: between Vörösmarty tér and Mexikói út
M2 or the Red Line: between Déli pályaudvar and Örs vezér tere
M3 or the Blue Line: between Újpest Központ and Kőbánya-Kispest
M4 or the Green Line: between Kelenföld and Keleti pályaudvar
The Yellow Line is the oldest metro line in Hungary and also in Mainland Europe. It was opened in 1896 for the Hungarian Millennium. The newest line is M4 (Green Line) that was opened in 2014. Metro services run from 4:30 until 23:30.
Suburban trains (HÉV)
The suburban train service of Budapest called HÉV connects Budapest with its suburban areas. A popular journey for tourists is from Batthyány tér to Szentendre.
Keep in mind that if you leave the administration border of Budapest, you need to purchase a special ticket to your destination.
Boat
Budapest has three public boat lines:
D-11: Müpa-Nemzeti Színház H – Újpest, Árpád út
D-12: Müpa-Nemzeti Színház H – Rómaifürdő
D-14: Soroksár, Molnár-sziget – Csepel-Királyerdő
One single ticket for public transport boat is HUF 750 or you can travel with your monthly Budapest pass free of charge.
Taxi
You can always hail a taxi in the streets but it is cheaper to book one over the phone, online or with apps. Tourists should avoid hailing unmarked taxi cars. Even if they have a taxi sign on the roof and are seen standing at taxi ranks, do not get in the car unless they have a company name on the outside of the car. From September 2013 every taxi is uniformly yellow in Budapest.
Night buses
Budapest's night transport is one of the best in Europe. You will find that you can get anywhere in the city by the night buses – sometimes even faster than in the daytime. Night buses usually start at midnight and run until 4:00 am every night. Night buses' numbers start with number 9.
Note: Some night buses on very busy lines run quite often (every 10th or 15th minute), but lines running to the suburbs run only once or twice an hour.
Cycling in Budapest – Bicycle-sharing network of MOL BUBI
The MOL Bubi bike-sharing scheme is a bicycle-sharing network in Budapest. The apple-green bikes can be hired from and returned to any docking station found at major transport hubs in the city centre. So far 1,150 bikes can be hired from 98 docking stations in the centre of Budapest.
For more information check the official website of the MOL Bubi public bike-sharing system
Useful Tips
Download thematic maps here.
Plan your trip with BKK FUTÁR or download the application BKK FUTÁR on your mobile.
Public transport data are integrated into Google Maps where you can plan your routes in the city.