19. Visegrad Summer School (VSS)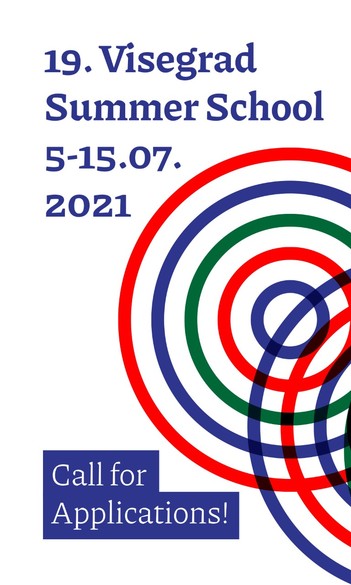 Visegrad Summer School (VSS) returns this year and it will focus on two areas: Business and Innovation & Cultural Heritage!
Cultural Heritage Lab (by Jonathan Goodacre)-will focus on Audience Development and will raise issues related to a deeper understanding of current and potential recipients. During the Lab, innovative approaches will be presented, such as: data-based decision making, mixed methods and creative techniques as well as user-centered constructions.
Business Innovation Lab (by prof. Aleksandra Przegalińska, Leon Ciechanowski PhD.)-will focus on innovation in the broadly understood Business and Services sector. VSS's participants will talk about artificial intelligence that accompanies us everyday in many forms and about its practical use
Recruitment starts on March 23rd and will last until April 19!
When: 5-15 July 2021 (10 days)
Where:Krakow, Villa Decius Palace and Park Center
More information and an application form are available at: http://www.visegradsummerschool.org/news/2021/19-visegrad-summer-school-call-applications
The application form is available on this link https://forms.gle/zYVujG65yWAyZ68BA
Questions can be sent to summerschool@villa.org.pl