A new field of study is introduced at the ELTE Faculty of Informatics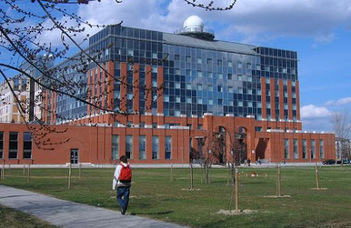 Since the introduction of distance learning, students at all levels have been exploring business and economic issues related to pandemics in the frames of courses teaching entrepreneurial skills.
The ELTE Faculty of Informatics offers courses on entrepreneurship and management to undergraduate, master's, and PhD students, which may contribute to the implementation of their innovative ideas, the understanding of a creative work environment, as well as adapting successfully to the ever-changing challenges of the economy.
These "soft skill" courses developing both creativity and adaptability were among the first to track the economic changes caused by the epidemic. After the early spring break, students started to analyse the responses of market participants to the epidemic and the expected global changes.
At seminars, BSc students evaluate changes in tech giants' strategies. At the Innosocial Apects of Entrepreneurship elective MSc subject, they study how the tactics of business actors in the field of social responsibility transforms in an emergency situation. Last but not least, the Business Modelling course for EIT Digital PhD students focuses on the uncertainties of business models.