Aerobic courses for spring 2023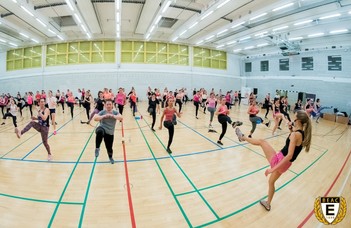 The BEAC Aerobik team offers group classes in the city center and in Újbuda, in 7 different locations.
Zumba, spine training, body shaping aerobics, pilates and many more classes to choose from. Our instructors are devoted, young and qualified, so good vibes and professionalism are guaranteed. All you need is your enthusiasm, together with your valid aerobics pass, and you can expect a warm welcome, a big smile and the best possible workout plans every weekday afternoon and evening from February. You can choose from 3 different types of passes, depending on where you live, where your classes are, and where you go in Budapest. Wherever you attend our classes, you won't find a better deal than the 4-month unlimited BEAC Aerobics pass! Don't wait, schedule your workouts now.
More details: https://www.beac.hu/en/news/indul-a-beac-aerobik-oszi-szezon-2