Arrange housing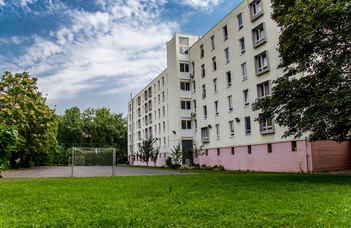 As an international student, you also need to arrange a place to stay in Budapest during your studies at ELTE.
The university offers several options to get accommodation during your stay in Budapest.
You can choose from dormitories available for both Hungarian students and international students. Here you can find more information about the dormitories.
If you need help with finding accommodation from the private market, Housing Office gives you a helping hand during the process.
If you need temporary accommodation in Budapest, we recommend you to choose the services of the discount partners of ELTE.