Become part of the CHARM-EU Extended Network!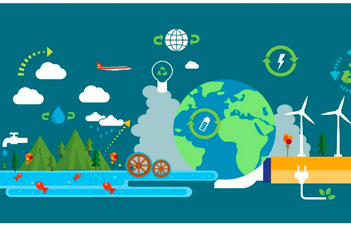 The Alliance of eight European universities is looking for external stakeholders coming from the public, business and civil sectors to join its Extended Network.
Running the first European joint master's degree programme accredited under the criteria of the European Universities Initiative, CHARM-EU is developing and testing innovative methods in education and research working together with academic partners as well as important external stakeholders from business, society and the public sector.
In the CHARM-EU Master's programme Global Challenges for Sustainability, students gain knowledge and skills on sustainability issues in a transdisciplinary and challenge-based environment. During the final, Capstone phase of the programme, students collaborate with the Extended Network to co-create knowledge and solutions to sustainability challenges related to the UN Sustainable Development Goals.
CHARM-EU is calling for representatives and members of (inter)governmental organisations, corporate enterprises, civil society and grassroots organisations as well as educational and research institutes to become part of the CHARM-EU Extended Network. The alliance welcomes experts from fields related to the UN Sustainable Development Goals including Climate Action, Affordable and Clean Energy, Reduced Inequalities, Good Health and Well-being and Quality Education.
As a member of the CHARM-EU Network, you will be able to draw on the expertise of the eight partner universities of the Alliance, expand your professional and academic network, tap into EU funding opportunities and co-create knowledge and new solutions for challenges that you are working on together with talented students.
You can join the Network as an external stakeholder with the proposal of a challenge-based thesis project (Capstone Challenge) to be developed by a student team during the final phase of the MSc in Global Challenges for Sustainability.
You can find out more about the call in this leaflet. For further information and to submit your proposal, please contact ELTE's CHARM-EU Office (charm-eu.office@rk.elte.hu) or our Local Capstone Facilitator Prof. José Jesús Reyes Nunez (jesusreyes@ik.elte.hu).