Being an international student - Intercultural Training
Transitions, communication, well-being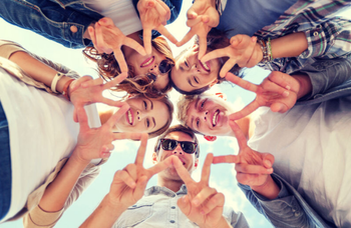 If you are an international student at the ELTE Faculty of Humanities for the next few months, this workshop project is for you!
You are about to embark on a journey in strange and difficult times. We would like to help you to make the most of the exciting and challenging experience that lies ahead. It'll be a real venture because you will engage with an unfamiliar country, culture and education system. With this in mind, we are planning to hold four workshops throughout the autumn term to accompany and assist you on this journey.

Project aims
help you understand and cope with the process of cultural transitioning
make your cultural and educational experiences sources of learning, insight and personal growth
ensure that your psychological and social well-being is guaranteed throughout this time
create a small international community that also functions as a support group

Workshop dates and times
Workshop 1: 24 September 2021
Workshop 2: 5 November 2021
Workshop 3: 26 November 2021
The workshops start at 14.00 and take until 17:00.

Trainers
Dr. Uwe Pohl, Department of English Language Pedagogy, ELTE, Faculty of Humanities
Bori Nagy, HELP coach
What to expect
Workshop 1 will explore how people see themselves and cultural others, how cultural identities are formed and what is involved in the process of getting adjusted to unknown cultural surroundings. Workshops 2 and 3 will be particularly focused on your personal well-being in difficult circumstances. This involves keeping an eye on our energy levels and balance, i.e. how to measure, keep or improve them, coping with stress and how to achieve effective, assertive communication.
In the periods between these workshops we will use an online platform to keep in touch, to share insights and to discuss any emerging issues or questions.
Language of the training: English
Source: ELTE BTK