Call for application - 3 Minute Thesis Competition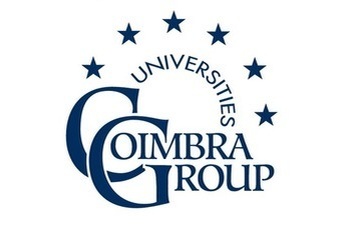 HU
The ELTE Rector's Cabinet, International Strategy Office announces the 3 Minute Thesis Competition for their active PhD and Professional Doctorate (Research) candidates connected to the call for application of the Coimbra Group to present their thesis topic in just 3 minutes.
This competition gives the candidates the opportunity to improve their communication and presenting skills in connection with their research topic so they can communicate the key parts of their research results to others effectively. It is also possibly to meet other researchers and exchange information during the event.
The competitors introduce the essence of their doctoral thesis live, in English to a non-specialist audience with the help of one static PowerPoint slide.
The arrangements of the competition:
Entry:

Online through this application form
Application deadline: 12 March, 2020

The competition of ELTE students takes place on 19 March 2020, 15h, in front of a mixed adjudicating panel. The presentations are recorded.
ELTE chooses one institutional winner whose video proceeds to be judged by the adjudicating panel of the Coimbra Group Working Group on Doctoral Studies. The international adjudicating panel decides in April 2020, which three applicants get the chance to take part in the international finals (10-12 June 2020, Montpellier) and to bring forward live their three minutes presentation.
Rules:
Presentations are limited to 3 minutes and competitors exceeding 3 minutes are disqualified.
A single static slide is permitted (no slide transitions, animations or 'movement' of any description). A title slide containing the name of the contestant, the title of the presentation and the research area should be submitted along with the slide illustrating the talk.
No additional props (e.g. laser pointer, costumes, musical instruments, laboratory equipment, animated backgrounds) are permitted.
Presentations are to be spoken word (e.g. no poems, raps or songs).
The 3-minute audio must be continuous – no cuts, edits, breaks etc. Presentations are considered to have commenced when a presenter starts their presentation through movement or speech.
No additional electronic media (e.g. sound and video files) are permitted within the video recording.
Judging criteria: scholarly and scientific research is at the core of the activity. Thus findings, results and the evidence for it must play a significant role in the presentation.
Further information:
similar international competitions and the competitions website:
competition rules:
https://threeminutethesis.uq.edu.au/resources/competition-rules
Coimbra Group
https://www.coimbra-group.eu/coimbra-group-3-minute-thesis-competition/
Katalin Öhler
Internationalisation Project Leader
E: katalin.ohler@rk.elte.hu
T: +36-1-411-6500/1385 (ext.)