Competition for international students' research projects at the Faculty of Education and Psychology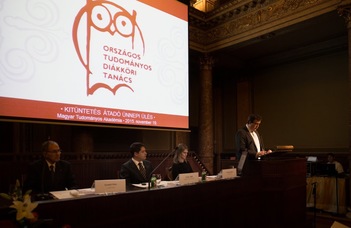 Hungarian universities have a tradition of holding a competition for students' research projects. From this year, we would like to open this competition to the English-language programme, as well.
The first step is an in-house conference, where you can present your project in 15 minutes, followed by questions from a jury and audience. After that, the best projects will be nominated to the state-level competition in 2017 18-20th of April, in Szeged.
To participate in the competition, please fill the following form until the 2nd of December: https://goo.gl/forms/Jlf8TIyC4zPauqsF2
Further questions: takacs.adam@ppk.elte.hu