Edit Mátyus won an ERC Starting Grant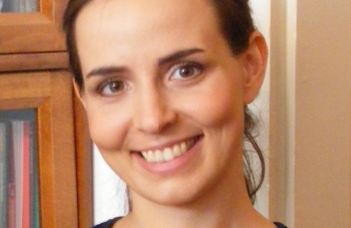 Edit Mátyus, who is an assistant professor at the Institute of Chemistry, will carry out precision analysis of small molecules within the framework of the POLYQUANT research project supported by the European Research Council.
In 2019, the European Research Council launched a new call for proposals for Starting Grants, a funding for early-career researchers. The grant is part of the Horizon 2020 research and innovation programme of the European Union and supports outstanding European researchers who have already achieved significant results in their own fields of research.
Edit Mátyus, assistant professor at the Institute of Chemistry, is the only scientist from Hungary to win an ERC 2019 Starting Grant.
The POLYQUANT project is focused on high precision calculations for the spectroscopic properties of small molecules. This will allow the exploration of so far neglected or unknown physicochemical factors, uncertainties in physical constants, and, in the longer term, new physical "effects," based on the measured and calculated precision spectroscopic properties.
For further scientific details and current news, please visit the website of the Molecular Quantum Dynamics Research Group.