EHESS Summer School on Campus Condorcet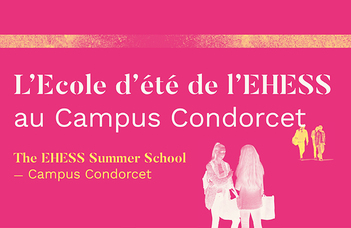 Relying on its strong international dimension, EHESS is organizing its first Summer School on Campus Condorcet.
It will investigate "Circulation of Knowledge: Borders, Mediations, Translation" from 4 to 8 July 2022, destined to international students.
Registration is open from 1 February to 15 March 2022.
Number of registrations limited.
A scientific committee is in charge of organising this first Summer School event and gathers researchers from EHESS but also from other institutions located on Campus Condorcet. They will review and select the applications.
More information available on this link (French)