ELTE dormitory trainings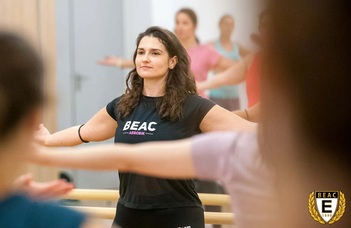 ELTE dormitory trainings organized by BEAC will continue free of charge from 20th of March.
The various aerobics and fitness classes are held at 4 ELTE dormitory, the Kőrösi Csoma Sándor dormitory, the Ajtósi Dürer dormitory, the Damjanich dormitory and the Nagytétényi dormitory. The trainings are held by the qualified coaches of the ELTE sports association.

The trainings are open to all dormitory residents, regardless of fitness, knowledge or training. Only ELTE college students can take part in the classes.
Join our Facebook groups by location: