English language Advent Mass for all interested students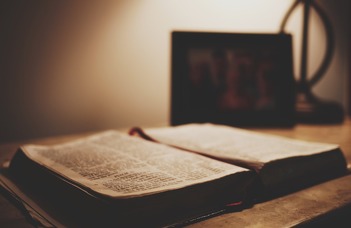 In view of the holdiay season, we would like to invite you to a joint Advent Mass with the students of Pázmány Péter Catholic University, organized by Father Alessandro Caprioli, University Pastor of PPKE. The Mass will be in English on December 14, and all interested students are welcome to attend the event!
We look forward to seeing you at the program, where in addition to attending the Mass, you will not only have the opportunities to meet other Christian students of ELTE, but also to get acquainted with PPKE's students as well!
Details of the Advent Mass:
Date: December 14, 17:00
Venue: University Church (1053 Budapest, Papnövelde utca 5-7.)
If you are interested in the event and have further questions about it, please contact us at sh@dep.elte.hu!
We hope you will join us on December 14th!
For more information on the Pastoral Services, please check our website