Erasmus Without Paper @ ELTE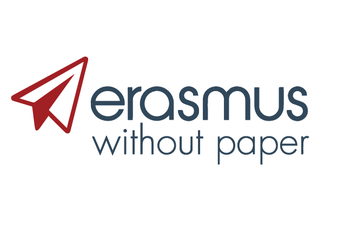 ELTE's Vice-Rector for International Affairs shared his enthusiasm on Erasmus Without Paper project at the launching conference of the project in Ghent University, 12-13th December 2018.
One of the most exciting and greatest development in Erasmus+ programme, the Erasmus Without Paper project is just being launched in these days in Ghent, and ELTE was actively contributing during one of the panel discussions at the Conference and shared its dedication with the innovative project. ELTE's Erasmus+ programme is also actively contributing to the development of the network by testing and piloting the site.
Prof Dr Imre Hamar Vice-Rector for international affairs expressed his personal engagement with the project development at ELTE and stressed that it is important to use it on European level, so the network will be able to work effectively and really connect partner universities throughout Europe. Vice-Rector highlighted some good practices from China (his field of expertise) where on-line systems are working already and used by most of the Chinese universities. The representative of the Chinese Ministry seconded this later in another panel discussion. Vice-Rectors of the panel discussion also expressed that it is essential to train coordinators on how to use these new systems, but it has been also mentioned that perhaps increasing number of students' mobility can be part of the solution for fertility problems in some of the countries.
The conference assessed and also presented in real life simulations, how the connecting systems are working and how easy it to reduce the administrative burden in Erasmus+ coordination with smart development.
https://www.erasmuswithoutpaper.eu/
Erasmus Without Paper is a project co-funded by the the European Commission but above all, it is a dream coming true. Erasmus Without Paper is bringing Erasmus administration into the 21st century by going digital.
Erasmus without Paper is about:
Replacing a paper-based workflow by a digital one. Administrative practices in Erasmus are still paper based. Erasmus Without Paper stands for a digital workflow that leaves no university behind. by facilitating exchange of data instead of documents. EWP is an inclusive network and leaves no university behind.
Tackling the administrative workload for students and staff. Both mobile students and staff supporting student exchanges need to process a lot of documents and procedures that leads to a huge workload. The workload can be heavily reduced by embracing technology.
Creating free public infrastructure. Erasmus Without Paper is creating public infrastructure that facilitates a digital administrative workflow. It goes without saying that this infrastructure will be freely available for end users.
Streamlining technical solutions for student mobility. Instead of reinventing the wheel, Erasmus Without Paper aims to streamline existing technical solutions by bringing tools together and connecting them through a network.
Erasmus Without Paper Conference Ghent
Erasmus Without Paper Conference Ghent