Extended deadline for the dormitory and housing application of the 2023/2024 academic year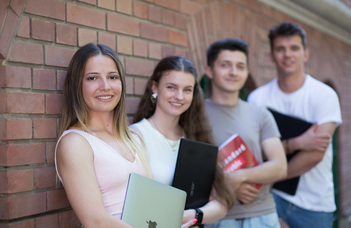 The joint applications of the ELTE Dormitory Centre and the ELTE Housing Office has been extended in every ongoing proceeding of the 2023/2024 academic year until 4
th
of July 2023, 23:59 (CET). If you did not apply yet, here is the chance!
Ongoing applications, depending on the city and your student status:
All these applications are active until 4th of July 2023, 23:59 (CET). The waiting list application will begin shortly after. Any international applicant or student of ELTE can apply!
The dormitory applications will have a result at the same time, expectedly on 14th of July 2023. The housing service is continuous, being independent and unaffected by the result of the dormitory application.
You can learn more about the accommodation services here. Please, read it before applying!
Best regards,
ELTE Dormitory Centre
ELTE Housing Office