Foreign Affairs Grant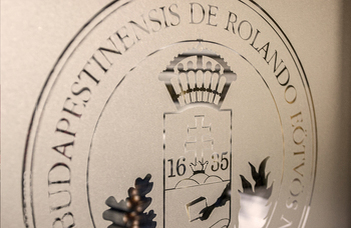 The Rector's Cabinet, International Strategy Office calls for application to support outgoing and incoming international mobility, and participation at international conferences.
The aim of the Grant is to strengthen the internationalisation and international relations of ELTE through supporting mobility to international higher educational and scientific institutions and hosting guest lecturers and researchers from partner universities. The aim of the mobility could be research, participation in conferences (also online), contracted academic exchange and establishing new cooperations and partnerships.
Application deadline: 25th of September 2021
Further information:
Katalin Igaz-Öhler
kulugyipalyazat@rk.elte.hu