Helga Dorner has received an international award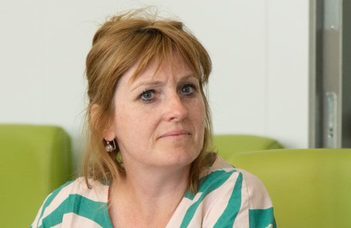 The director of the ELTE Institute of Research on Adult Education and Knowledge Management has received the EDEN Digital Learning Europe Senior Fellow Award in recognition of her contribution to the implementation of e-learning, open and distance learning.
The European Distance and E-learning Network (EDEN), founded in 1991, is the most comprehensive professional association of distance learning and e-learning in Europe. EDEN Digital Learning Europe (EDEN DLE) was created in 2019 to continue the operation of EDEN once the United Kingdom withdrew from the European Union. It exists to share knowledge among professionals working in the field of distance learning and e-learning, and to promote the practice of distance learning at all levels of education across the whole of Europe and beyond.
The Senior Fellow Awards are presented to EDEN members with outstanding professional merits in recognition of their contribution to the development of open, distance and e-learning in Europe and for valued commitment and support to the evolution and progress of the organisation. The latest awardees were welcomed at the annual conference of EDEN on 19 June in Tallinn. Helga Dorner joined the event online.