How the academic year is going to start?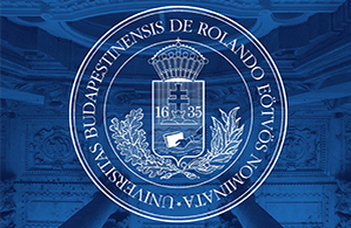 In order to protect our health and not to disturb the starting of the academic year, the University asks all of its Citizens and people visiting the university buildings to follow the safety rules that help us slowing down the spreading of the new coronavirus disease.
People, who are infected with the new coronavirus, show the typical symptoms of infection, or got into direct contact in the last 10 days with a person who does, are not allowed to enter the University.
In closed rooms within the University (elevators, corridors, lecture rooms, seminar rooms, offices for administration purposes, buffets and community areas) and in open air events of the University, it is obligatory to wear a facemaskproperly, covering up both mouth and nose.
Keeping proper physical distance is very important in preventing the virus to spread, for that reason, it is obligatory for everybody on University ground.
The fall semester of academic year 2020/21 starts with hybrid education. That means that as a general rule the classes take place with personal attendance, some courses taking place online. Students are informed regarding the type of the form of education of a given course by the teacher. The autumn break and the examination period will be held as scheduled in the Academic calendar. Within the general limits of participation, it is possible to organise scientific, educational and professional events and to participate in such events.
Electronic administration remains in operation at the University, Quaestura primarily performs its functions electronically, however, it provides the option for the management of certain matters which have to be handled in person.
Details: On the planning and execution of the autumn semester of the academic year 2020/2021 concerning the epidemiological preparedness