Innovative corrosion resistant coatings are examined in an International project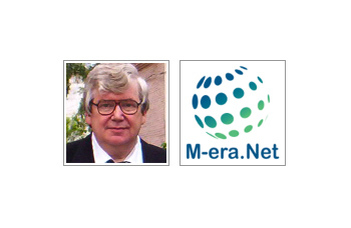 The Laboratory of Organic Fluorine Compounds at the Eötvös Loránd University together with two other European institutions and one technological company takes part inan R+D+I project funded by the European Union. The main aim of the project "Design of corrosion resistant coatings targeted for versatile applications" (acronym COR_ID) is to design and engineer new innovative coatings for aluminum alloys. The researchers examine the application of the fluorous amphiphiles in the new coatings for aluminum alloys. The institutional group leader of the M-ERA.net project is Prof. József Rábai professor at the Department of Organic Chemistry at the Faculty of Sciences. The project has been granted with 80,000 EUR.

The three-year long project started in December 2015 aiming to design and engineer new coatings for aluminum alloys with targeted properties of increased corrosion resistance, specific hydrophobic properties, prolonged service life-time and reduced ecological impact. Dénes Szabó associate professor and Anikó Nemes research fellow also contribute in the Hungarian part of the research project besides József Rábai. In the implementation of the project students and PhD students also take part. 
The project consortium coordinated by Prof. Dr. Ingrid Milošev (Department of Physical and Organic Chemistry,Jožef Stefan Institute, Slovenia) comprises researchers Dejan Lorber (Talumd.d., Slovenia), Prof. Philippe Marcus (Institut de Recherche de Chimie Paris – Chimie Paris Tech, France) and the Department of  Organic Chemistry as the only Hungarian participant.

The significance of the planned research is to develop the calculation method of applied quantum chemistry combined with materials science between the researchers from different European countries (Integrated Computational Materials Engineering; ICME) establishing applied research in the future. Furthermore, the researchers are designing corrosion resistant coatings with determined features that could be transformed to industrial technology with the contribution of the industrial partner. The French and Slovenian partners take part mainly in the calculation process and designing of new coatings. The main task of the Hungarian researchers is to syntesize the designed molecules and upscale the synthesis. Having the appropriate material, the Slovenian industrial partner is ready for testing the application of the corrosion resistant coatings in the practice.

The Slovenian consortium leader research group and the Hungarian partner started their cooperation dirung the ISoFT'13 (International Symposium on Fluorous Technologies 2013 – Budapest, Eötvös Science Conference).  This meeting was the first Hungarian world conference in the field of fluorine chemistry with contribution of József Rábai as the chair for the scientific program of the conference.