Internship at the Faculty of Law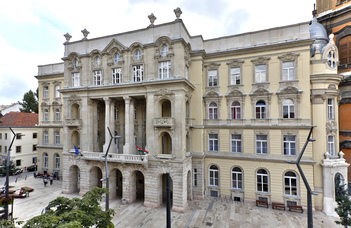 The International Relations Office of the Faculty of Law at Eötvös Loránd University (ELTE) in Budapest,Hungary offers a position for an intern for the duration of the autumn semester of 2017 within the Erasmus+ mobility program.
Duration: 4-5 months (September 2017– January 2018)
Commitment: Full-time
The main tasks are:
handling several mobility projects regarding the exchange students;
dealing with the Erasmus paperwork regarding incoming/outgoing students;
contributing to the promotion and management of international mobility programs;
dealing with students, helping them;
participate in organizing Erasmus events.
The following knowledge, skills and competences will be acquired:
Experience with independence in a foreign country (previous participation in the Erasmus exchange program is considered as an advantage);
Ability to work in multicultural environment;
Ability to deliver quantity and quality of work;
Initiative (ability to work independently);
Good verbal communication skills;
Ability to collaborate closely with other members of the International Office.
Application:
Working language is English (knowledge of German, French, Italian, Spanish, Hungarian language beside English is considered as an advantage);

B2 level of English proficiency.
CV, English language certificate and motivation letter should be sent until
25 May 2016
to the following email address:
incoming@ajk.elte.hu
. Decision wil be made shortly after the application deadline.
Compensation: Erasmus grant from your home university
For more information, please visit the official website of the Faculty of Law.