Katalin Sulyok won the Danubius Young Scientist Award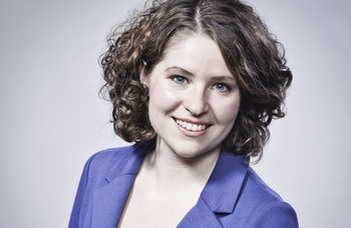 Ms. Sulyok, assistant professor at the Department of International Law is this year's Hungarian prize winner of the award.
The Danubius Award was created in 2011 by the Austrian Federal Ministry for Education, Science and Research (BMBFW) and the Institute for the Danube Region and Central Europe with the intention to honor persons with extraordinary achievements in their scientific activity and output in relation to the Danube Region.
This award is granted to 14 young scientists - one in each country that is part of the EU Strategy for the Danube Region. The award seeks to highlight the scientific work and talent of young researchers and enhance the visibility of the scientific community in the region: Moreover the award encourages young scientists to engage themselves in the scientific examination of the multifaceted issues and questions specifically related to the Danube Region.
Ms. Sulyok was nominated for the award by ELTE. She has a long history with the university: she graduated here first as a biologist, then completed a second degree at the Faculty of Law. Following that, she obtained an LLM at Harvard University as a Fulbright scholar, and she received the László Sólyom Scholarship at the same time. Ms. Sulyok won several prestigious awards in the past few years, among which she got the Irving Oberman Environmental Law Writing Prize, the Pro Dissertatione Iuridica Excellentissima prize and the Henry Wheaton Prize.