Launch Conference Of The Erasmus+ App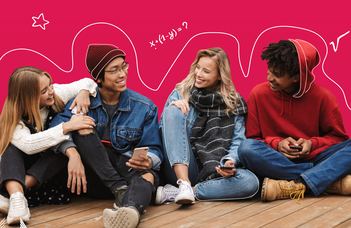 21. September 2021. 10:00 - 11:30
online
21. September 2021.10:00 - 11:30
online
---
An opportunity to discover the re-developed application.
The new Erasmus+ App was presented publicly in January 2021. Since then, the App has been re-developed and it now offers several novelties to support high-quality mobility. ELTE acted as a consortium leader and sole university partner of the development project.
The Erasmus+ App is a comprehensive tool that digitally guides students throughout their mobility and connects them to many services and resources to support them through this process. The App will be the single-entry point for students to sort out the bureaucratic steps needed to start a mobility making the process easier.
These new features will be presented during the Online conference. The event will be joined by Mariya Gabriel, European Commissioner for Innovation, Research, Culture, Education and Youth, who will engage in a dialogue with students about the Erasmus+ programme and the importance of creating tools such as the Erasmus+ App. Dr. László Borhy, Rector of ELTE will also join the conference as the representative of the consortium leader and present the motives and intentions behind ELTE being the coordinator of the project.
The launch conference of the App on 21 September will be a great opportunity for students to interact directly with the European Commission and to discover how the App will transform and enhance the Erasmus+ mobility experience for students across Europe.
Registration (before 19 September, mandatory)