Meeting of the League of European Research Universities and seven Central European universities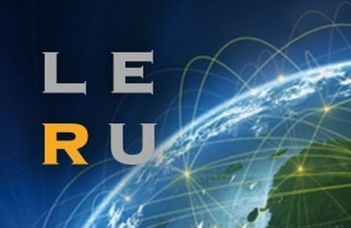 The League of European Research Universities (LERU) and the rectors of seven Central European universities (CE7) meet every six months to see how mutual interests at national and European level can be better supported, next to the development of joint best practices.
The collaboration took place in the first place in 2016, and it emerged from the understanding of how research universities in Europe face similar challenges, affecting all aspects of their intertwined activities - education, research, and societal engagement.
The latest half-yearly meeting took place on the 9th and 10th of September 2022 at Charles University, in Prague. The participants signed a Partnership Agreement to renew and reinforce their cooperation. With this Agreement, LERU and CE7 show their continuous commitment to improve the framework conditions for research and education across a broad front in Europe, to stimulate collaborative research and education between talented people, and to show policymakers that there is more that unites research universities than divides them. They also formulated a list of short term priorities for the EU institutions, which is available here. The Partnership Agreement is based on the proposal that was outlined by the CE7 university rectors on their meeting at Eötvös Loránd University on 22 June 2022.
Before the Partnership Agreement was signed, a delegation of LERU rectors and CE7 rectors had a full day discussing recent research and education policy developments. They were joined by Ms Ivana Maletic of the European Court of Auditors, and Mr Manuel Aleixo of DG Research and Innovation (European Commission) who talked about "widening" in Horizon 2020 and Horizon Europe.
On behalf ot Eötvös Loránd University Dr. László Borhy, Rector, Dr. Imre Hamar, Vice-Rector for International Affairs and Dr. Péter Sziklai, Vice-Rector for Research participated in the assembly.