Next Stop: Tokyo! Go, ELTE!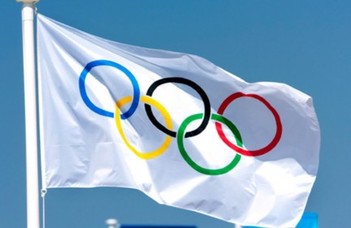 The Summer Olympic Games were postponed to 2021 due to the pandemic, and now we can root for 8 athletes who are studying at ELTE or have recently graduated from our University. Some of them have a good chance of winning a medal.
The private opening ceremony of this year's Olympics will be held on 23 July, and the Olympic champion of London and Rio, Áron Szilágyi, will compete at 02:00 on the next day (on 24 July). Áron recently graduated from the Faculty of Social Sciences, where he studied International Relations. We hope that we can root for him in the finals, starting at 14:15. Áron has won two Olympic championships in fencing, in the individual competitions.
Gergely Siklósi, an epee fencer, takes part in his first Olympics at the age of twenty-three. Gergely is a student at the Faculty of Education and Psychology in Budapest, where he studies Sports Management. In 2019, he won the World Champion title in the individual competitions at the Olympic Qualifying Tournaments, and in January 2020, he won the Epee World Cup in Heidenheim. If we want to see the only Hungarian athlete in this sport, we have to wake up early, he will compete between 02:00 and 09:20 and between 11:00 and 14:53 on 25 July.
Anna Márton recently graduated as a psychologist from the Faculty of Education and Psychology in Budapest. In March, the 25-year-old fencer won the third World Cup of her career in the individual competitions. She is currently ranked fifth in the world rankings. We can root for her on 26 July from 02:00 to 09:20 and from 11:00 to 14:53.
The women's water polo team is strengthened by Dóra Leimeter. She is a student of the Faculty of Education and Psychology in Budapest, studying Sports Management, where she recently wrote her dissertation titled Women in Water Polo - The Relationship between Gender Stereotypes and Water Polo (Nők a vízilabdasportban – a nemi sztereotípiák és a vízilabda kapcsolata). She considers the victory of the team more important than individual goal scoring. We can watch their match against the Russian team on 26 July at 08:30.
After the second final of the swimming competitions on 29 July, we might be able to celebrate an ELTE medal: Boglárka Kapás, who won the World Championship in the 200 meters butterfly competition in 2019, will have a good chance of swimming in the finals on Thursday at dawn. Her first competition can be viewed on 18 July from 10:57.
This is Réka Gyurátz's first Olympics, but she has already improved the individual record at the 2019 National Championship, which was a requirement for participation. She graduated as a Sports Manager from the Faculty of Education and Psychology from Szombathely. You can watch her at the hammer throw competition on 1 August between 02: 10 – 03:06 and 03: 40 – 04:36.
Bence Halász is currently the best Hungarian hammer thrower. Bence is studying Recreation Management and Health Promotion at the Faculty of Education and Psychology in Szombathely. Despite his knee surgery in January, he is confident in himself. We have to pay close attention to him on 2 August between 02:00 and 02:56 as well as between 03:30 and 04:26.
In Bence Venyercsán's life, sometimes learning, sometimes sports took priority. He tolerates monotony well, which is essential for walking 50 km as well as completing a law degree at the Faculty of Law. Our student, who is about to take the final exam, was already there at the Rio Olympics when he was in his third year at the University, and now we can root for him from 22:30 on 6 August.
Zsuzsanna Bukta, Assistant Professor and President of the Hungarian Olympic Academy, talks about the Olympics and ELTE participants in the video of the Faculty of Education and Psychology:
The daily schedule of the Tokyo Olympics