Online Arabic Language Summer School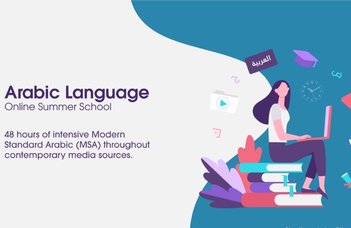 05/07 - 23/07
05. July 2021. - 23. July 2021.
online
07/05 - 07/23
05. July 2021. - 23. July 2021.
online
---
Online Arabic Language Summer School is available for intermediate level students interested in Modern Standard Arabic through written and spoken media sources.
The course will support an active knowledge of Modern Standard Arabic by utilizing and developing all the language skills of the participants.
Duration: from the 5th till the 23rd of July 2021 (48x60 mins)
Time: every weekday from Monday to Friday, except for Wednesdays, from 4 pm to 8 pm (CET), with two breaks. The exact time of the course might change regarding individual requests.
In addition, individual consultations of 45 mins are offered for the participants once a week on Saturday.
Please find more details on the website of the Contemporary Arab World Center.