Our reputation in the world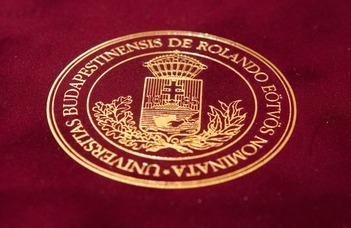 According to a recently published research, ELTE has the strongest international online presence among Hungarian universities, mainly thanks to its ethological research. Based on the results, a positive image of Hungarian institutions emerges in international online newspapers and in various forums.
Ynsight Research's research team created a special global netnography covering more than 120 countries, examining the image of Hungarian universities in international online discussions before this year's admission period. During the research period, between January 2019 and March 2021, online news, blogs, organic comments, and conversations were analysed: a total of nearly 42,000 appearances and more than 100,000 additional interactions were examined. These show that the international public is primarily focused on positives, professional success, and university innovation.
According to the research, ELTE has the strongest international online presence, which is clearly due to its research in the field of ethology. In addition to scientific literature, numerous internationally known news portals have reported on the University's research on dogs, including DailyMail in England, Independent in Canada, and Reuters in the United States. But the topic has also been picked up by English publications in other countries, including Singapore, India, Ireland, Brazil, and Nigeria. Thanks to the world-renowned research, the university's international reputation is extremely positive, both in the edited news and in the user comments.
The picture is showing the number of discourses about each university.
The data was recorded on 1 March 2021.
The main place for discourse about universities is online portals and Twitter. In addition, Hungarian institutions appeared on thematic blogs discussing research and research results, studying abroad and scientific news. Most of the forum discussions come from the increasingly popular Reddit, where prospective students turn to for guidance.
Source: Eduline.hu