Screening for language delay in three-year-old children
A methodological development in speech therapy screening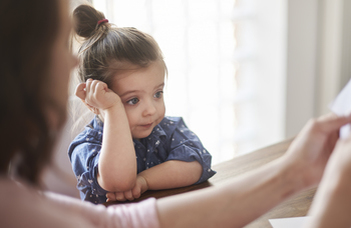 HU
The contribution authored by Bence Kas, Zoltán Jakab, and József Lőrik was published in one of the most prestigious international speech therapy journals (D1). In their paper, they present the adaptation and methodologies of questionnaire-based surveys based on answers given by parents, which have been introduced in the speech therapy assessment of three-year-old children in Hungary.
The typical implications of language development disorders include social and emotional problems, and learning disabilities, which also adversely affect the quality of life beyond adolescence. However, these grave consequences might be significantly reduced by timely identification and professional support. The legal regulation introduced in 2016 at the initiative of speech therapists from ELTE Faculty of Bárczi Gusztáv Special Needs Education, among others, was the first step in Hungary on the way to create a general, preventive language development screening. The methodological background for screening three-year-old children was provided by the Hungarian adaptation of the MacArthur-Bates CDI-III called Kommunikatív Fejlődési Adattár 3 (meaning 'Communicative Development Inventory' 3, abbreviated as 'KOFA-3').
The authors conducted a normative study of the KOFA-3 in the framework of a joint research project with the Metropolitan Pedagogical Services in Budapest on a sample of data from 1424 Hungarian-speaking children between the ages of 2;0 and 4;2. In addition to the indicators of language development, the researchers assessed the impact of basic demographics, birth conditions, health issues, and socio-economic status (SES).
The results showed appropriate psychometric properties for the five outcome variables of the method covering the domains of expressive vocabulary, morphosyntax, and language use, which revealed a normal distribution and highly correlated with age. Girls scored slightly (but distinctly) higher than boys on the scales of vocabulary, syntax, language use, and productivity. Multiple regression analyses showed a significant effect of age, gender, and the parents' educational background on all major outcome variables. None of the other eight predictive elements – including the factors connected to family and birth – affected language-related results in the sample. The findings are consistent with those of the majority of interlingual surveys in the Communication Development Inventory (KOFA-3) and support the psychometric eligibility of the instrument for screening purposes between 30 and 50 months.
The study published in the International Journal of Language & Communication Disorders is open access.