Sign up for our webinar about the Stipendium Hungaricum Scholarship program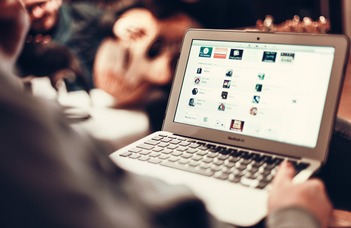 The International Office at ELTE organizes online information sessions, webinars for future international students who are interested in the degree programs and funding possibilities at ELTE.
During the webinar the international coordinators of ELTE introduce you the international degree programs, funding possibilities, and available scholarships at ELTE.
What is webinar?
It is an online information session, where you can hear a lecture/presentation about a selected topic using a video conferencing software.
The registrarion for the webinar is closed.
ELTE offers a wide variety of degree programs to international students with wide variety of funding options.
The Stipendium Hungaricum Program, funded by the Hungarian government offers full scholarships for applicants from over 50 countries.

The program offers:
no tuition fee

monthly stipend:

in case of non-degree, BA/BSc, MA/MSc and one-tier master level programs: HUF 40,460 /month (cca EUR 130) contribution to the living expenses in Hungary, for 12 months a year, until the completion of studies

in case of doctoral programs: HUF 140,000 /month (cca EUR 450) for the first phase of education (4 semesters) and HUF 180 000 (cca EUR 580) for the second phase (4 semesters), for 12 months a year, until completion of studies

dormitory place or additional contribution to accomodation costs: HUF 40,000 (EUR 130)

health care services according to the relevant Hungarian legislation (Act No. 80 of 1997, national health insurance card) and supplementary medical insurance for up to HUF 65 000 (cca EUR 205) a year/person
Deadline of applications for Stipendium Hungaricum: 5 March 2017
If you have any questions, you can ask the international coordinators directly who can help you select the degree program that suits you most and help you with the application processes.