Successful thesis defense for the title of Doctor of the Hungarian Academy of Sciences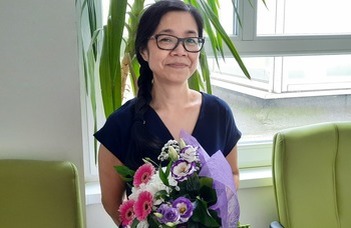 HU
Dr. Lan Anh Nguyen Luu, Director of the Institute of Intercultural Psychology and Education of the Faculty of Education and Psychology of Eötvös Loránd University successfully defended her thesis for the title of Doctor of the Hungarian Academy of Sciences on 2 July.
The title of her presentation is "The (Social)Psychological Aspects of Identity and Acculturation" ("Az identitás és az akkulturáció (szociál)pszichológiai aspektusai"). The theses of the dissertation can be read here.
Those interested can read more on this topic in Dr. Lan Anh Nguyen Luu's book titled Psychological Aspects of International Mobility in Higher Education (A nemzetközi felsőoktatási mobilitás pszichológiai aspektusai).
Congratulations!
Source: ELTE PPK