Summer School 'Europe Inside Out'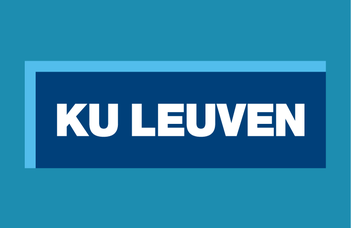 During this 10-day course jointly offered by the Faculties of Arts, Economics & Business and Social Sciences you combine two majors, chosen from a list of four: Doing Business with Europe(ans); Policies & Politics in the EU; Entrepreneurship and Innovation in Europe and Social & Cultural Interactions. The course includes visits to Brussels and Antwerp.
The course targets graduate students in e.g. Arts, Economics & Business, Law or Social Sciences. Undergraduate students in their final year are also welcome to apply. Students with Bachelor's or Master's degrees from other disciplines should have had some exposure to at least one of the fields under study.
In 2022, this summer school will take place from Monday 20 June to Friday 1 July 2022. Students who wish to stay in the Irish College Leuven during this course, can stay from Sunday 19 June to Sunday 3 July 2022.
There is a multidisciplinary and broad common part which all students have to take. These core sessions cover about half of the contact hours. From the following majors students choose two, each representing about eight class hours. These majors are:
doing business with Europe(ans)
politics and policies in Europe
social and cultural interactions
innovation and entrepreneurship in Europe
Course descriptions on the modules can be found here.
Fees:
Current (exchange) students: € 500
Students from partner institutions: € 500
Students from unaffiliated institutions: € 800
Registration deadline:
1 week before the start of the summer school for EEA citizens.
April 1st for students who need to apply for a visa to enter Belgium.
Further details: https://www.kuleuven.be/english/summer-schools/europe-inside-out-2022/home