Summer School - German Law and German Legal Methods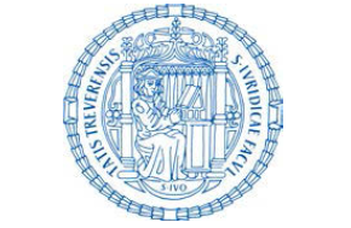 The classes of the Summer School will offer an introduction into the most important areas of German private and public law. Special emphasis is laid on legal methodology. Students will be trained in the German approach to case analysis and statutory interpretation. They will be taught to solve practical cases and write legal opinions on concrete issues. In addition to the basic programme, students are required to choose an Optional subject*. Optional subjects* include criminal law, corporate law, IP/IT law and tax law. Students will be taught by experienced members of the Trier law faculty. All teaching is in English.
WHEN?
The Summer School will last for two weeks. Teaching begins on Monday, 6 August and ends on Friday, 17 August 2018. For students interested in pursuing a research project and in using the libraries of Trier University, it is possible to prolong their stay in Trier for up to two weeks.
WHO?
The Summer School is open to advanced law students and doctoral students enrolled in foreign universities and colleges and recent law graduates with an interest in German law. The classes will be particularly useful for students who play with the idea of pursuing a Master's or Doctoral degree in Ger-many and who would like to learn more about the German system of legal education. Students are expected to (1) have a basic understanding of their own legal system and (2) be proficient in oral and written English. No knowledge of German is required.
All participants receive a certificate recording their attendance and the number of credits earned. Students will be awarded 6 ECTS credits for their participation (including a short oral presentation on the final day). Students who prolong their stay may choose to write a paper and submit it for additional credit.
WHAT?
On four days in each week, three classes with a duration of 90 minutes will be taught in the morning and early afternoon. The late afternoons are free for students to review the materials, do their own research, or explore the cultural and architectural treasures of Trier and its beautiful surroundings. On each Wednesday, a guided visit will be offered. Evening lectures on selected topics will give participants an opportunity to get to know further areas of German law not covered by the day classes.
The plan below shows in detail the schedule for the Summer School. Details are subject to change.
COSTS
A participation fee of 100 € will be charged to all participants. Additionally, participating students will have to pay for their travel as well as for their accommodation and meals during their stay at Trier. The organizers will assist students in finding suitable accommodation on request.
HOW TO APPLY?
Enrolment is open until 15 July 2018. Participation is limited. Upon acceptance, you will receive an invoice for the partici-pation fee of 100 €. After payment, participation will be confirmed. The fee is not refundable in the event of a cancella-tion after 15 July 2018. A minimum number of participants will be required.
If you wish to enrol or if you need further infor-mation, please go to our website summerlawschool. uni-trier.de or write to Ms. Sarah Lauer (summerlaw@ uni-trier.de).
A number of rooms for summer school participants is available at the Hostel Warsberger Hof (www.kolpinghaus-warsberger-hof.de/en). Go to www.trier-info.de/hotel for other offers. If you have trouble locating suitable accommodation, please contact Ms. Lauer.
The course plan and more information about the program is available here.