Teach with Erasmus+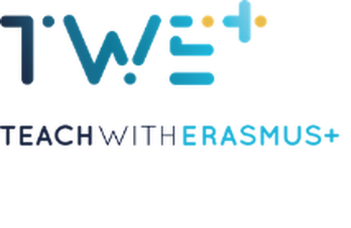 The Team of Teach with Erasmus+ gladly invite all teaching colleague to our new training, which will be held between January and March 2021 in 4 online modules.
TWE+ is intended to follow the initiative of the staffmobility.eu platform and create a new platform for future teaching mobilities. The platform will include a database of teaching methods to equip the teachers with pedagogical tools during their mobility.
The training programme is based on the TWE+ project's research results on the characteristics of teaching mobility and uses the Quality & Impact Tool for Teaching Mobility Assessment developed in the project as a source. The research results are available here: Research & Quality and Impact Tool.
The main aim of the programme is to raise the awareness of the research results, the quality tool, the teaching mobility platform and other results of the Teach with Erasmus+ project, resulting in a better understanding of the opportunities and development possibilities that teaching mobilities offer.
Academic staff from all fields are welcome to apply, especially those who have been or plan to go on an international teaching mobility and wish to maximize the experience. Junior teaching staff is particularly encouraged to apply.
Modules:
Module 1 - 27 January 2021
Module 2 - 11 February 2021
Module 3 - 25 February 2021
Module 4 - 3 March 2021
Each module will last 2x2 hours in the afternoon.
More information on the new Erasmus+ Teaching Mobility Platform
Application deadline: 15 January 2021