The Faculty of Informatics launches a new Erasmus+ Mundus Master's programme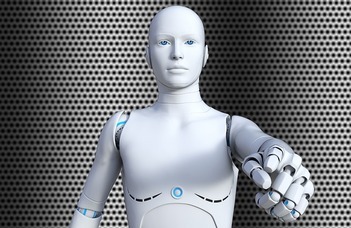 The University of Girona, the University of Zagreb, and the ELTE Faculty of Informatics have won a grant of nearly three million euros to launch their joint programme in intelligent field robotics.
Students in the training will complete the first academic year at the University of Girona, where the focus will be on the basics of robotics. The third semester can be completed at one of the partner institutions (the University of Zagreb or the ELTE Faculty of Informatics). In the fourth semester, students will do their internship and write their Master's thesis. During the two-year joint Master's programme, the students will obtain 120 ECTS credits and receive Master's degrees from two universities. The grant-winning consortium is currently preparing the conditions for operation, and students may apply for the joint Master's programme from the academic year of 2020/2021.
The most important novelty of the training programme is that it covers a much wider spectrum of outdoor robotics than before. The ELTE Faculty of Informatics will be the first in Hungary to offer a high-standard Master's degree in robotics and related benefits in the Erasmus+ Mundus programme.
The training builds on the achievements of artificial intelligence and machine learning,
in line with the education strategy of the ELTE Faculty of Informatics. The knowledge offered by the programme can be applied in a wide range of fields such as disaster management and space research.
Applicants for the joint Master's programme must hold a Bachelor's degree or be in the final year of their Master's studies. Master's students must present a Bachelor's degree, and those who have already graduated must upload proof of qualification at the time of application. The consortium will shortly publish the detailed admission criteria and will also launch its electronic application interface.
The Erasmus+ Mundus joint Master's scholarship was launched in 2009. The aim of the programme is to foster unique, joint European Master's courses of a high standard. Each year, several consortia of higher education institutions, research institutes, and industry partners submit their applications. Generally, 30–40 proposals out of approximately 150 applications win funding annually. Students involved in the programme receive a contribution to their travel and accommodation costs in addition to the monthly stipend of EUR 1,000. A detailed description of the grant is available on the website of the
Erasmus+ programme.