The Faculty of Pedagogy and Psychology joins in the MARIHE Project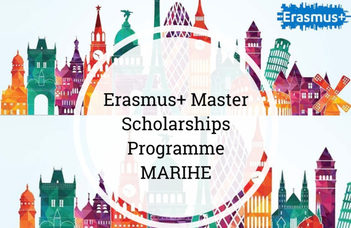 ELTE can join in a new Erasmus Mundus collaborative master programme through the Institute of Education this year. The opening event was hosted by the Faculty of Pedagogy and Psychology (PPK) between 22 and 24 January.
As a result of a new winning application, ELTE can become a member of the Master in Research and Innovation in Higher Education (MARIHE) programme, which was launched five years ago. The objectives of the programme are the improvement, innovation, and internationalization of higher education institutions, making the European Higher Education Area (EHEA) more attractive, broadening the competences and skills of the master's students, and enhancing their prospects in the labour market. Due to its five consortium partners (two of which are from Asia) and its alumni network involving already over fifty graduates from about thirty countries, this programme is a unique opportunity for expanding international relations in the field of education sciences.
Our joining the master's level training coordinated at the Danube University Krems was made possible by the positive decision of the European Commission in June. Over four years, EUR 3.7 million in funding is provided to the consortium implementing the programme, which
offers training for a total of 82 scholars for four years starting in 2019.
In 2019, the ELTE and the Thapar Institute of Engineering and Technology (India) join the former consortium members, the University of Tampere (Finland), the Beijing Normal University (China), and the Osnabrück University of Applied Sciences (Germany). The project also involves seventeen associate partners, including the OECD and the European University Association.
The official opening ceremony of the programme was organized at the ELTE Faculty of Pedagogy and Psychology (PPK), between 22 and 24 January. During the three-day event, the difficulties of running the consortium, the issues of project management, and the results of student recruitment were discussed. Additionally, the teachers invited from the consortium, the PPK, and other institutions could participate in interactive workshops organized by ELTE, where they could learn about innovative teaching practices, the opportunities and means of teachers' support, and learner-centered programme planning.