The first wave of Russian emigration: Press Image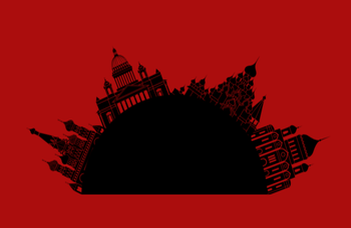 15/07 - 16/07
15. July 2021. - 16. July 2021.
online
07/15 - 07/16
15. July 2021. - 16. July 2021.
online
---
The online workshop conference series of Eötvös Loránd University's Centre for Russian Studies (Ruszisztikai Kutatási és Módszertani Központ) continues: the third event aims to present the results of ongoing interdisciplinary research examining the press life and image of the first wave of emigration.
The aim of the workshop conference series is to create an international forum for discourse among professionals exploring different aspects of the first wave of Russian emigration, and to allow for the potential of the topic to be explored in an interdisciplinary and inspiring professional environment. At the end of the series, the research results will be published in a collection of essays. The first symposium took place on 13 November 2020, and the second on 1-2 April 2021 in the ZOOM room of the Centre for Russian Studies of Eötvös Loránd University. Video publications of the lectures of the first symposium can be viewed on the Centre's YouTube channel. The organizing committee is planning to hold another online workshop conference in 2021 on 26-27 November, which will focus on the historical philosophy aspects.
The organizing partners of Eötvös Loránd University's (Faculty of Humanities) Centre for Russian Studies are the A.M.Gorky Institute of World Literature of the Russian Academy of Sciences (Moscow), the Department of Russian History of Ural Federal University (Yekaterinburg), and the Vjatcheslav Ivanov Research Center (Rome).
---
Lectures in Russian or English are expected until 4 July 2021 in the following topics:
the history, types, structure, and readership of the press in the topic of emigration;
editorial offices writing about emigration: individuals, associations, companies, collectives;
political and historiographical self-reflection in emigration in the press;
the role of the press in preserving national identity, the image of Russian culture and Russia in emigration press;
self-determination of emigration in the press (in the first wave and in relation of the first and second wave);
the image of Russian emigration in the press of the community taking in the immigrants;
the image of Russian emigration in the Soviet press;
the work of Russian emigrants in non-emigrant media outlets;
Russian emigration in newsreels.