The Pan-European Seal (PES) Internship Program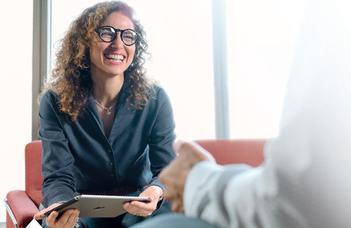 The Pan-European Seal (PES) Internship Program, jointly implemented by the European Union Intellectual Property Office (EUIPO) and the European Patent Office (EPO), is now officially launched.
Initiated by the ELTE Center of Innovation, from 2020 ELTE has also joined as strategic partner university in the EUIPO and EPO Pan-European Seal (PES) 1-year, paid internship program.
In this regard, we would like to share some update information:
The EPO and EUIPO "General Instructions Guides" (GIGs) are out, and provide further, and relevant information on the timeline of the 2020-2021 Program, the shortlisting process and allocation of candidates to both the EPO and EUIPO.
EPO, EUIPO General Instructions Guidelines:
EPO, EUIPO supporting documents:
It is important to pay particular attention to the following information provided in the two GIGs:
EPO and EUIPO separate calendars for PES 2020 – 2021 Program,
EPO and EUIPO differences regarding the limitation on the number of candidates that can be nominated by the university and the technical areas of interest for the 2020 - 2021 edition;
EPO and EUIPO requested documents to be submitted by the graduates while applying, and the EPO timeline to complete the e-learning courses,
EPO and EUIPO monthly financial support for the respective selected trainees.
Traineeship grants:
EUIPO trainees receive a basic monthly grant of 1.000 euros
EPO trainees receive a monthly contribution, amounts to 2000 euros brutto.
The first round of the application process is organized by the ELTE Innovation Center, as follows:
Deadlines:
March 6, 2020: application to the ELTE Center for Innovation
February 19th - March 11th, 2020: First round of selection process, including personal / skype interviews with candidates as required based on written submissions
Candidates must:
hold a bachelor's/master's degree (or have completed university studies at an equivalent level) in any of the targeted academic areas,
have obtained the degree no more than two years prior to the date of application,
graduate in June 2020.
Applicants interested in the program are requested to send the following documents in English, German, or Spanish to the colleagues of the Innovation Center, via emailing to innovacio@innovacio.elte.hu by March 6, 2020:
CV in word format (if possible, Europass, with photo, telephone number and e-mail address)
Motivation letter, clearly indicating the choice of traineeship location (EUIPO or EPO)
Evidence of formal qualifications (diploma) or, where studies are still in progress, a certificate
Information on language skills, certificate / certificate - if available.
Eligible applicants for direct applications to EPO, EUIPO will be selected by the ELTE Center for Innovation(shortlist). The pre-selection process may include by a personal / skype interview, after prior consultation with selected applicants.
More information about the program is available at: ELTE Center for Innovation