"Traveling in Russia" photography contest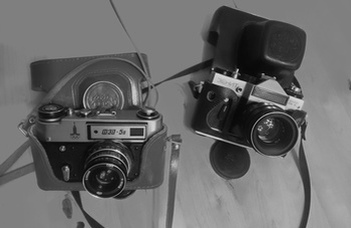 Pictures can be submitted until 22 August for the call for application published on the occasion of World Tourism Day and the 75th anniversary of the establishment of the Hungarian-Russian Cultural and Friendship Association.
With this call for application, the Russian Cultural Centre in Budapest, the Hungarian-Russian Cultural and Friendship Association, and the Interdisciplinary Russian Studies Centre for Research and Methodology of Eötvös Loránd University want to draw attention to Russia's special natural and cultural heritage and diversity. The goal is to support the creative resources of professional and amateur photographers living in Hungary as well.
In the first round of the competition, a maximum of 3 photos or a series of three photos on one topic can be submitted. Images can be accompanied by a story of 500-1500 characters for a separate prize.
Deadline for submission: 22 August 2021.
In the second round, the organizers will hold a public vote, where the entries can be voted for between 23 August and 10 September. An exhibition of the 30 most voted for images / series of images will be organized at the Russian Cultural Center, which will take place from 17 to 30 September. The specific rules of the competition can be read here.