Webinar on the biomedical, social and legal aspects of COVID-19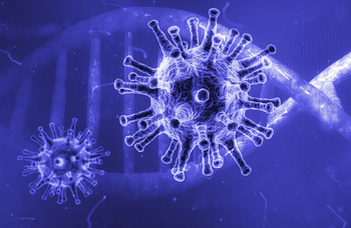 Eötvös Loránd University (ELTE) and Semmelweis University (SE), two UNICA member institutions organize a joint webinar titled "COVID-19: Biomedical, Social and Legal Aspects".
The event will take place on Thursday, 8 October 2020 (9:00 - 12:30 CEST)
The challenges and difficulties caused by the outbreak and rapid spread of the COVID-19 disease had a serious effect and many questions came up, including complex legal ones. The organizers invite other UNICA member universities to address the biomedical, social, and legal aspects of COVID-19. Presenters from Ankara University, Charles University of Prague, Autonomous University of Madrid, Humboldt University of Berlin and University of Edinburgh will take part and discuss the various aspects of the pandemics, for example testing, the economic, legal-administrative, and social impact and more.
Download the preliminary programme
Participation in the webinar is free, but registration is compulsory via this online form
Registered participants will receive a confirmation email with the link to join the webinar prior to the event.
For any questions, please contact the UNICA Secretariat: office@unica-network.eu