Winning project at the International Visegrad Fund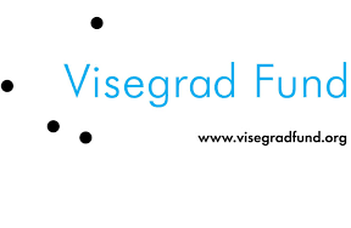 HU
The project of the ELTE Institute of Social Relations at the Faculty of Social Sciences entitled Research on Transgenerational Holocaust Memory in Central Europe won the support of the International Visegrad Fund.
The aim of the proposed research is to explore the memory of the Holocaust handed down from generation to generation through studying three generations (70+ years; 40-70 years; 18-30 years) in three settlements per country. The three selected settlements comprise the capital, one city, and one village in each country. This will allow the researchers to do a comparative analysis of the similarities and differences between the capitals and the countryside in terms of the memory of the Holocaust.
The RESEARCH IS TO BE CARRIED OUT IN THE FOLLOWING COUNTRIES AND SETTLEMENTS:
Hungary: Budapest, Miskolc, Körösladány
Czech Republic : Prague, Kolín, Kosova Hora
Slovakia: Bratislava, Krupina, Čaňa
Poland: Warsaw, Tarnów, Wąsosz
The interview questions will comprehensively explore the historical and current processes and changes, as well as the socio-cultural contexts of remembrance. The focus group interviews will be recorded on film. The interviews can thus be used as a source for further analysis and as an exhibition product. The interviews will be preceded by a week of fieldwork in each settlement.
Research conducted by the ELTE Institute of Social Relations at the Faculty of Social Sciences will be supervised by Richárd Papp, Director of Institute. The project lasts from 01.05.2022 to 01.10.2023.
PARTNER INSTITUTIONS:
Institute of Social Anthropology, Faculty of Social and Economic Sciences, Comenius University, Bratislava, Slovakia
Charles University, Faculty of Humanities, Department of Social Science, Prague, Czech Republic
AGH University of Science and Technology Faculty of Humanities, Cracow, Poland
The project is supported with a budget of EUR 53,790.
The
International Visegrad Fund
is an international donor organisation promoting the development of closer cooperation among the Visegrad Group (V4) countries – the Czech Republic, Hungary, Poland, and Slovakia. The objective of the Fund is to support joint cultural, educational, and scientific projects, develop youth exchanges, and promote cross-border cooperation among the V4 countries. The funding is channelled through grants for projects selected after calls for proposals. The headquarters of the Fund is located in Bratislava. For further information on the operation of the Fund, eligibility for support, and calls for application, see the website of the International Visegrad Fund:
http://www.visegradfund.org
.