Zsuzsa Hetényi celebrated with a book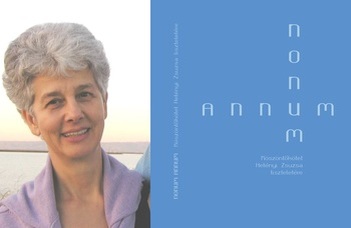 HU
The Department of Russian Language and Literature organized an online book launch ceremony on 24 June.
The event was attended by Hungarian academics, as well as by Yevgeny Rashkovsky, an Orientalist, religious scholar, and historian. The ceremony began with a speech by Yevgeny Rashkovsky, who praised Zsuzsa Hetényi's achievements in academic and literary translation. György Zoltán Józsa, Assistant Professor talked about the creation of the book, and the book was presented by the Head of the Department, Mária Gyöngyösi. Professor Zsuzsa Hetényi then responded to the speeches and gave her detailed impressions of the book. The programme ended with an informal discussion.
Zsuzsa Hetényi received the Széchenyi István Research Grant (between 2003 – 2006) as well as the Füst Milán Academic Award for Literary Translation (in 2002) and the Szépíró Prize in 2020. She is a literary historian, literary translator, and professor at the Institute of Slavonic and Baltic Philology at ELTE. She is vice-president of the Association of Literary Translators (MEGY), and since 1997, she has been running a doctoral program and the Atelier of Literary Translation at ELTE. During her career, Zsuzsa Hetényi has published over 500 works in eight languages, including books on Isaak Babel's and Vladimir Nabokov's oeuvre, the history of Russian-Jewish literature, the history of 20th-century Russian literature after 1941, a book on literary analysis and 20th-century Russian prose. Her research interests include the history of literature, modern philology and literary reception, Russian emigration, Russian prose of the 20th and 21st century, and bilingual and Russian emigrant prose writers with dual identities.
Source: ELTE BTK