Szeged
Márton Áron Special College of Szeged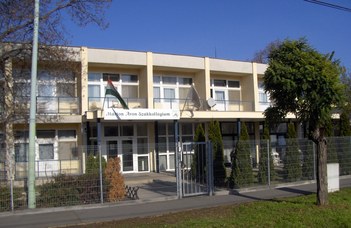 HU
Name: Márton Áron Special College of Szeged
Address: 6725. Szeged, Kálvária sgt. 87.
Total dormitory capacity: 167 people
Dormitory fee:
9.500 Ft/month/state-funded student
13.000 Ft/month/fee-paying student
Room types: Rooms with 3 or 4 beds
Bathroom: At the corridor
Learning room: Yes
Services:
Internet
Ping-pong table
TV room
Gym
Library
Guest rooms
Roofed bicycle storage
Open-air fireplace
Cleared entrance and WC for disabled persons
Washing of the bed linen
Common areas
Common kitchen on each floor
Lounge
TV room
Computer room
Gym
Learning rooms
The student provides the followings:
Approachability: Trams 3 and 3F, buses 36 and 90F
Average time to the faculties of the University: 20-60 minutes
Other notes: Smoking is not allowed inside the building only in the place appointed.
Márton Áron Special College of Szeged
Márton Áron Special College of Szeged