Pável Ágoston Dormitory I.
Pável Ágoston Dormitory I.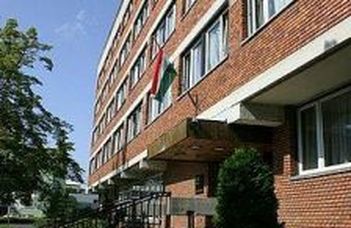 HU
Name: Pável Ágoston Dormitory I.
Address: 9700 Szombathely, Magyar László utca 1.
Total capacity of the dormitory: 244 people
Dormitory fee:
Room type:
Rooms with 2 beds
Apartman-like rooms with bathroom
Bathroom: At the corridor
Services:
Internet (one end-point per resident)
TV room
Ping-pong table, table football, darts
Coffee, soft drink, chokolate vending machines
Sport fields (basketball, handball)
Roofed, inner bicycle storage
Automata washing machine
Free rentable kitchen and other household utensils, sport equipments, etc.
Common areas:
TV room
2 kitchen on each level
Ping-pong room
The student must provide the followings:
Approachability: On foot the train station is 15-20 minutes, the bus station 2 minutes away.
Average time to the ELTE faculties: 2-5 minutes on foot
Other notes: Smoking is not allowed inside the building only in the place appointed.