Pável Ágoston Dormitory II.
Pável Ágoston Dormitory II.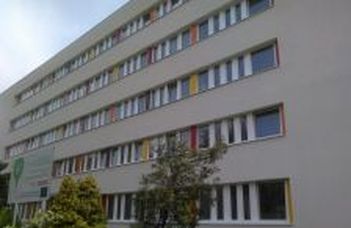 HU
Name: Pável Ágoston Dormitory II.
Address: 9700 Szombathely, Ady Endre tér 3/A
Total capacity of the dormitory: 306 people
Dormitory fee:
Room type:
Rooms with 1, 2, 3 or 4 beds
Apartman-like rooms with bathroom
Special college spaces
Bathroom: At the corridor
Services:
Internet (one end-point per resident)
TV room
Ping-pong table, table football, darts
Coffee, soft drink, chokolate vending machines
Sport fields (basketball, handball)
2 gyms: a power machine and a cardio machine room
Roofed bicycle storage
Automata washing machines
Free rentable kitchen and other household utensils, sport equipments, etc.
Common areas:
TV room
Ping-pong room
Table football and darts
Gym
2 kitchen on each floor
Small houses in the garden
The student must provide the followings:
Approachability: On foot the train station is 15-20 minutes, the bus station 2-3 minutes away.
Average time to the ELTE faculties: 2-5 minutes on foot
Other notes: Smoking is not allowed inside the building only in the place appointed.