Tamara Cetin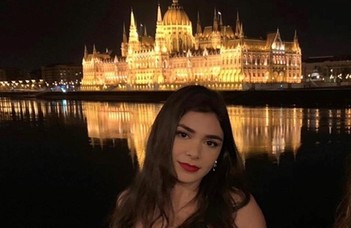 Study program: Psychology BA
Country: Turkey
Scholarship:
self-funded
Period of studies at ELTE: 2019.09.01 - 2022.06.15
"The Psychology program is among the best in Europe, and it's recognized worldwide."
What stood out to you about ELTE?
ELTE is one of the most well-known, prestigious, and credible universities in Hungary. The Psychology program is among the best in Europe, and it's recognized worldwide. The course credits are transferable to any country in the European Union.
What makes studying at ELTE so great?
It's incredibly simple to build lifelong friendships. With thousands of international students from over 100 countries, it's diverse. Practical classes make it easy to integrate theoretical knowledge into practice and apply it in real life circumstances. Last but not least, Budapest is without a doubt one of the world's most beautiful cities.
What are / were your challenges in your study program?
Because of the pandemic, the majority of classes had to be held online. It was an unforeseen event for which no university was prepared.
How did you overcome these challenges?
We all had to get accustomed to the new system, once you get used to it, it's not so bad. Given that no one was prepared, I believe our university did a great job.
How would you describe ELTE in three words?
Prestigious, Diverse, Prominent
How do you think your degree will help you in your life and career?
It will assist me in acquiring all the skills and knowledge required to continue my studies and pursue a master's degree.
Do you have any recommendations for future students at ELTE?
When you're in need of assistance, don't be afraid to ask for it, everyone is friendly and helpful around here. Have fun and enjoy the city!