Trainings
Trainings in English 2022/23 Spring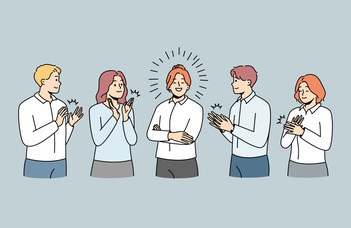 In the framework of the NTP-HHTDK-22 project, the ELTE Talent Support Council aims to help your university studies, research work and performance at international conferences and lectures or preparation for the TDK (Conference of Scientific Association of Students), therefore offers free trainings in English in the 2022/23 Spring Semester.
Each occasion is independent of each other within the themes, not built on each other.
Early registration is encouraged as places are limited.
After applying for the trainings, you will receive an automatic e-mail about the successful registration.
Details and registration forms:
PRESENTATION SKILLS & POSTER MAKING (2IN1 SESSION)
27 April 2022 (Thursday) 09:00-13:00 – ONLINE, Location: Teams - Trainer: Ms Dóczi Brigitta, PhD.
Please note that the training is interactive and be sure to have PowerPoint program on your computer as it will be needed for the Poster Making part of the training.
15 May 2023 (Monday) 14:00-18:00 – Location: ELTE TTK, Chemistry building 060 Kajtár room - Trainer: Mr Gábor Gercsák, PhD. Registration
Please note that this training will be interactive and everyone will have the opportunity to give their own oral or poster presentation (in max 10-12 minutes). Participants are therefore encouraged to bring their own material.